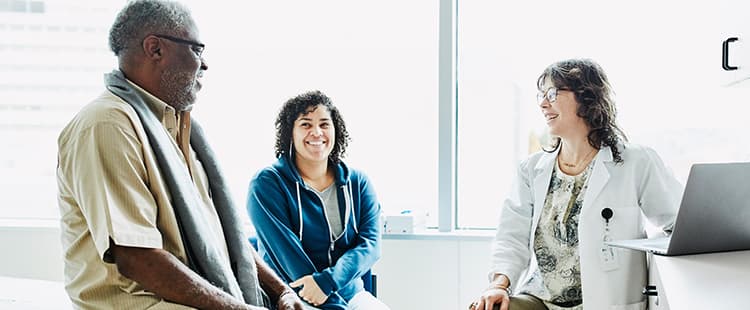 Talking with your doctor
Multifocal Motor Neuropathy (MMN) is a long-lasting disease that causes muscle weakness in the hands and/or feet, usually on one side of the body.
Whether it's time to talk about a potential diagnosis, starting treatment, or how managing MMN can fit into your daily routine, the conversation you have with your doctor is key.
Build your doctor discussion guide
Your doctor will only know how you're doing if you tell them. Get the most out of your conversation by answering the following questions in this interactive questionnaire. Your answers will be used to build a discussion guide you can download to print or save. That way you'll have all of your important information in one place to bring to your next doctor's appointment. Please note, the discussion guide is not intended to diagnose your condition or provide medical advice.
Please note, Takeda will not retain information you provide to create this discussion guide.
Reclaim your routine
GAMMAGARD LIQUID is the first and only FDA-approved treatment for adults with MMN. Learn how it could help.