GAMMAGARD LIQUID for
Primary Immunodeficiency (PI) Resources
Support for your patients with PI
We know you want to be there for your patients with PI to support them throughout their treatment journey. That's why we've put together resources to help equip your patients and their loved ones with the information they need to lead a healthy life while living with PI.
PI resources for healthcare professionals
Navigating Population Health Management
The Navigating Population Health Management PI toolkit provides health systems with resources to:
Identify patients with undiagnosed PI earlier
Provide specialists an opportunity to help shape how their health system diagnoses patients with PI
Improve communication about patient care between primary care providers and specialists
Educate patients with PI about their disease
Download Toolkit
Resources for patients with PI
Explore patient assistance programs
Takeda Patient Support is dedicated to helping patients gain access to their medication. After patients enroll in the program, they will receive a welcome call from one of our support specialists who can help provide the following services:
Benefits investigation to help determine your patient's insurance benefits and eligibility for certain services, to help reduce time to start therapy
Prior authorization (PA), reauthorization, and appeals support in coordination with your patient's insurance company to determine any requirements
Specialty pharmacy triage and coordination, and more*
A review of financial assistance options for your patient, if they're eligible
Digital resources, such as a Takeda Patient Support enrollment portal and a co-pay submission portal
Arranging for at-home treatment support such as virtual or in-person infusion training with a nursing professional
Disease, treatment, and community resource education
*If your patients' medication is dispensed by specialty pharmacy.
Visit our convenient online enrollment portal at TakedaPatientSupport.com/hcp/enroll. You can also enroll your patient by faxing the completed Start Form to 1-855-268-1826.
Visit TakedaPatientSupport.com/hcp/enroll
MyIgSource
This is an online resource that offers information and support for patients at diagnosis and throughout their PI journey. It is open to all PI patients and their caregivers regardless of which treatment they are on.
Your patients can visit MyIgSource.com or call 1-855-250-5111 to:
Learn more about living with and managing their condition
Sign up to receive educational materials about PI
Connect via phone or online with patient advocates who have PI or who have loved ones with PI
Register for events focusing on PI disease education topics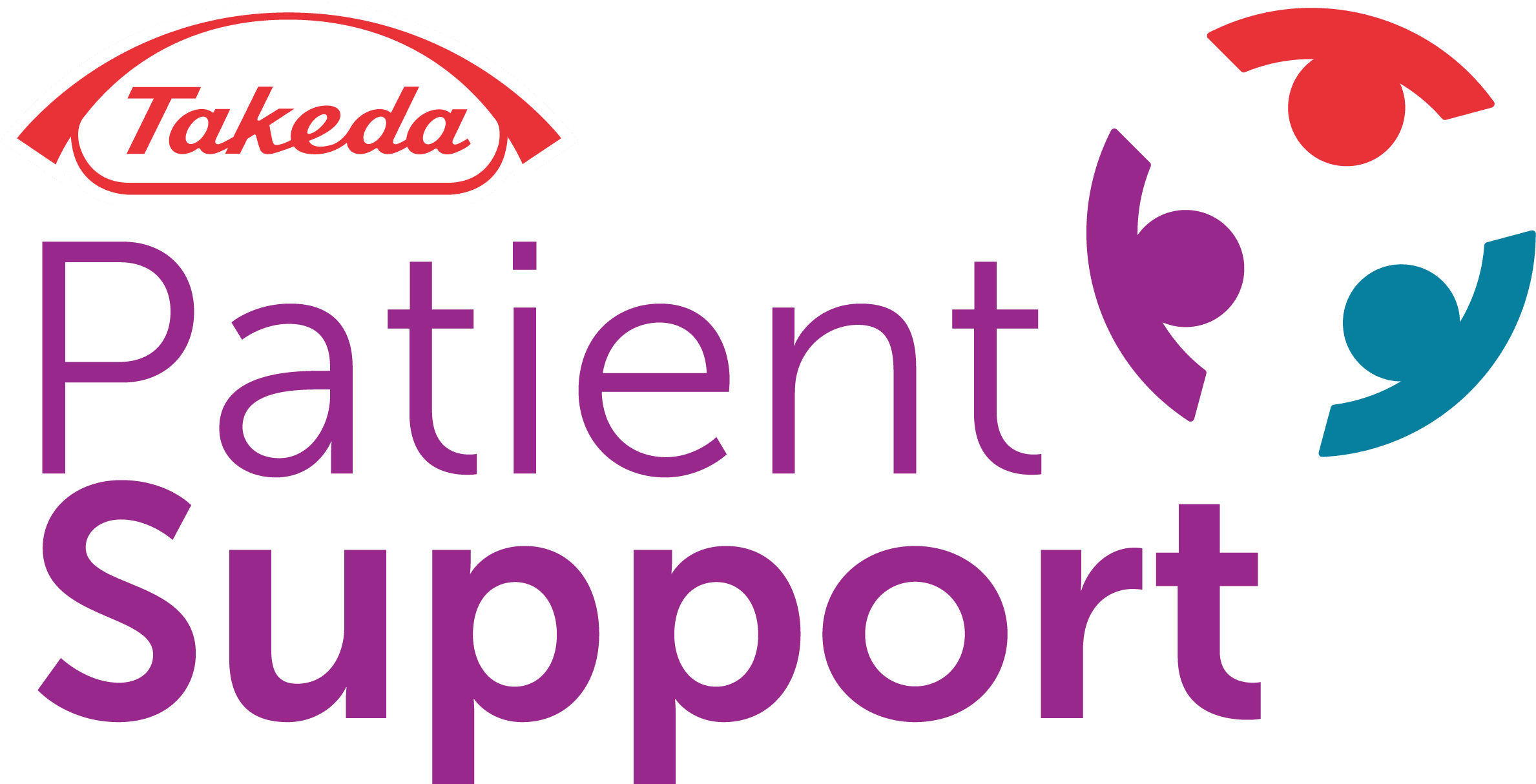 Third-party links for PI patients
Immune Deficiency Foundation (IDF)
The IDF site provides timely information and valuable resources for patients and families living with PI by:
Helping patients gain a broader understanding of PI through education and outreach efforts
Promoting, participating in, and conducting research about PI and its treatment options
Addressing patient needs through programs that focus on issues such as insurance reimbursement, ensuring the safety and availability of immunoglobulin therapy, and maintaining and enhancing patient access to treatment options
Visit primaryimmune.org
Jeffrey Modell Foundation (JMF)
The JMF is a public charity that offers a Primary Immunodeficiency Resource Center online at http://www.info4pi.org.
Visit info4pi.org